User-friendly Interface
FVD Speed Dial has got a lot of cool features
but, at the same time, is perfectly easy to use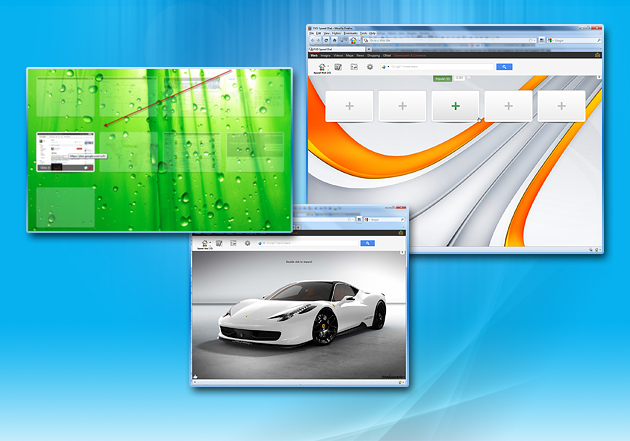 FVD Speed Dial offers you:
FVD Speed Dial offers you:
Simple and convenient access to your favorite sites.
Access your favorite sites from any computer.
It\s easy as abc. Even your grandma can use it :)
Our software is distributed absolutely for free. No fees, no charges.
Why do I need Speed Dial?

First of all, it's very convenient - your favorite sites are always within your immediate reach. Moreover, it saves you time - you don't have to leaf through countless bookmarks and you have everything needed right where you can see it immediately.
Main Features:
Customizing dials:
You can give your dials a fully custom design – play with their size, make them transparent or change font color and size.
Customizing background:
Change the background in FVD Speed Dial interface the way you please! You can switch the background color to your favorite one or even upload your family portrait as the background image – with FVD Speed Dial it is as easy as ABC!
Easy backup:
Want to keep your dials safe and intact? No problem! Simply export a file with your dials into any specific folder on your hard drive – it won't take you more than a couple of clicks.
Syncing:
Want to have access to your favorite sites from any computer? It's easy! Our Syncing feature will bring you just a click away from the sites you need at any moment!
strong